Rutgers New Jersey Agricultural Experiment Station (NJAES) Cooperative Extension offers home gardeners extensive, research-based information on many horticultural topics.
Eisele's Nursery's impeccable reputation is known throughout Northeast New Jersey and boasts many repeat customers.
Providing exceptionally high quality ornamental and shade trees, evergreens, specimens, shrubs, grasses, ground cover sand perennials at competitive prices from the leading nationwide growers.
ORI Landscape and Mason Supply Center is your source for quality bulk landscaping and masonry supplies in Rockland, Orange County and surrounding areas. They offer a large variety of mulches,topsoil,natural stone, pavers and much more at wholesale prices.
Their locations are permitted to accept brush,grass,stumps,logs,sod,leaves, wood chips, clean fill and road milling. Save time! Drop off your yard waste and load up with landscape, masonry or plants supplies that you might need.
Shemin Nurseries provides the landscape professional a complete selection of high quality fresh nursery stock from woody ornamentals to annuals, perennials, specimens and groundcover's. They also feature a full complement of hardliners including commercial-grade tools, grass seed, mulches, fertilizers, pesticides, stone and paver products and landscape lighting.
Links Notice
Clicking certain links on this page will transfer you to a non-DFLdesign.Com Web site that is solely under the control of a party unaffiliated with DFLdesign.Com. DFLdesign.Com has not tested the products or services offered on such Web sites and shall not be responsible for any content, product, or service offered on such Web sites.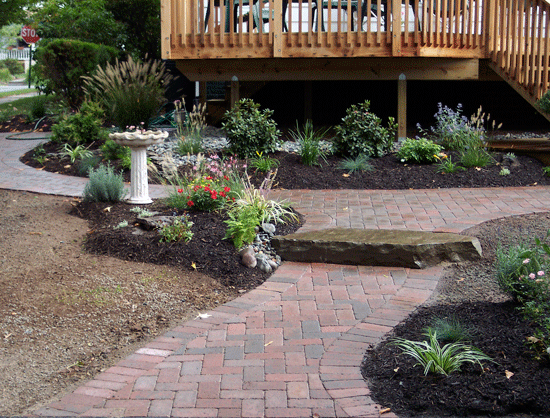 Integrating Pavers with Natural Stone Steps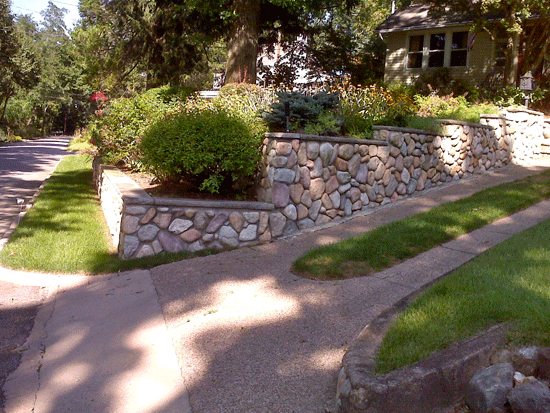 Masonry Retaining Wall Complimented with
New Landscape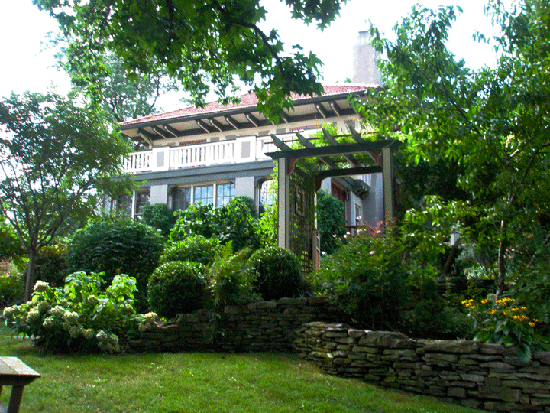 Garden Arbor with Gate and English Lattice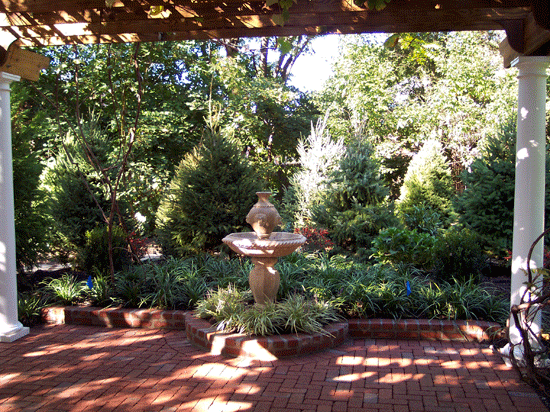 Landscape Design Enhances Garden Pergola with Vines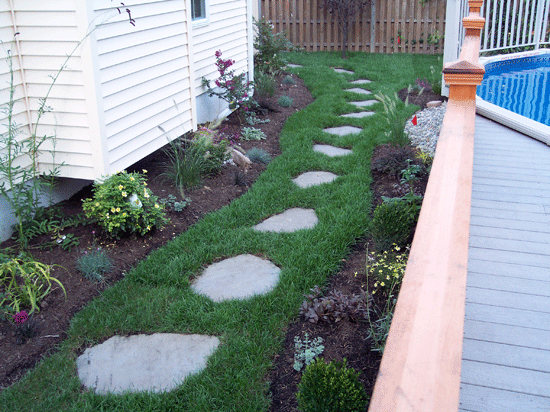 .
Stepping Stone Path with Landscape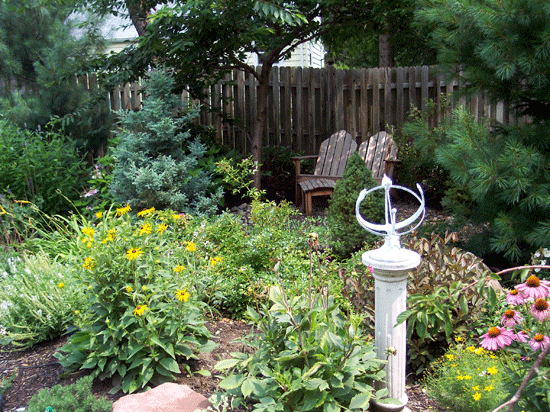 Hidden Path Leads To Shaded Sitting Area
Backyard Garden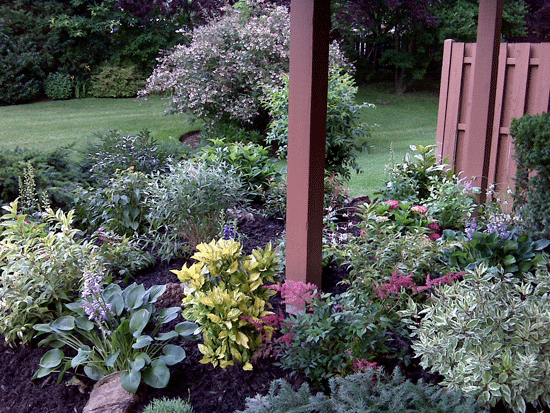 Shade Garden Under 2nd Story Deck
Remarkable Elegance and Beauty
Good Long-Term Investment!
Enhanced Curb Appeal
We are a full service landscape company providing professional design using premium products and quality workmanship.
It does not cost as much as you might think to have your landscaping dream come true. Call Dennis for a Free-Consultation and find out for yourself.
Call Dennis NOW: (201) 481-8806
20 years of hands-on service dedicated to our clients' satisfaction. On site, on time, and on budget!