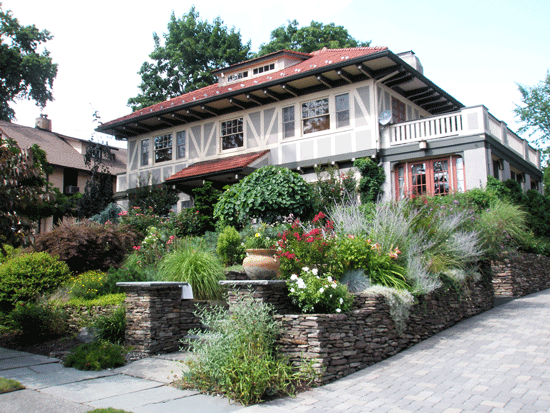 Dry Laid Field Stone Wall
Dry Laid Stone Wall
A dry laid stone wall is a wall that is constructed from stones without any mortar to bind them together. As with other dry stone structures, the wall is held up by the interlocking of the stones. Such walls are used in as boundaries, and on steep slopes as retaining walls for terracing. The dry laid stone wall is not appropriate for terraces greater than 3 feet in height unless multiple tiers are used.
The only thing that separates one builder of retaining walls and steps from another is the quality and attention to details they can deliver, especially when it comes to long lasting beauty.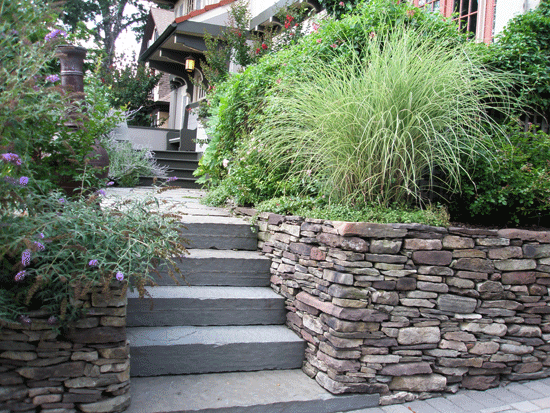 Solid Blue Stone Steps to Driveway
Whether or not Bluestone or another type of stone native to the northeastern United States is used. The use of solid stone within a landscape can add an unique old world charm or a contemporary flair for decades to come.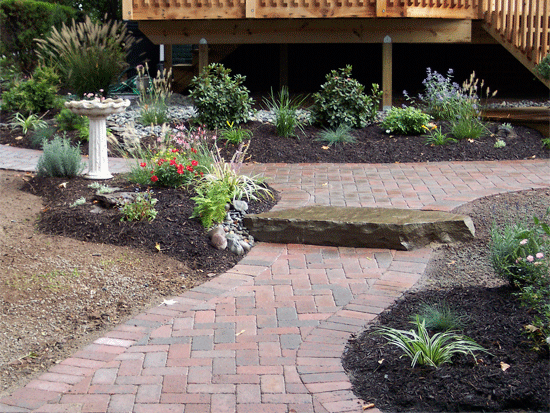 Solid Pennsylvania Field Stone Step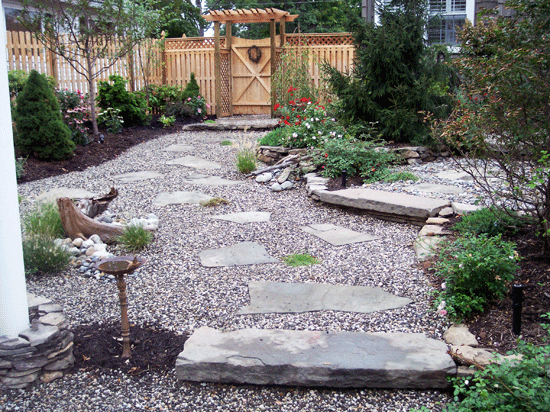 Recycled Antique Blue Stone (Originally used as a Curb Stones)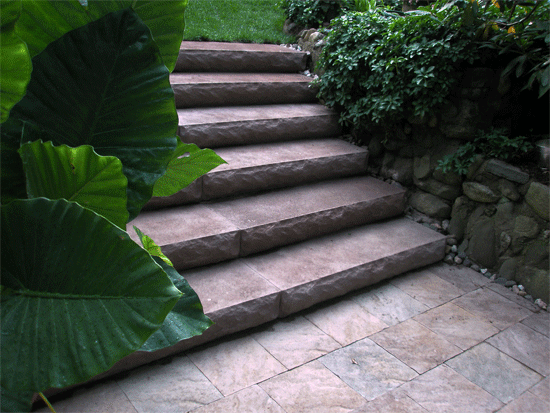 Interlocking Cast Stone Steps (a concrete product) to Patio
Interlocking Cast Stones are rich in both appearance and character, giving your backyard, driveway, or sidewalk the elegance and sophistication you desire. Interlocking Cast Stone offers a variety of sizes, colors, and textures to choose from.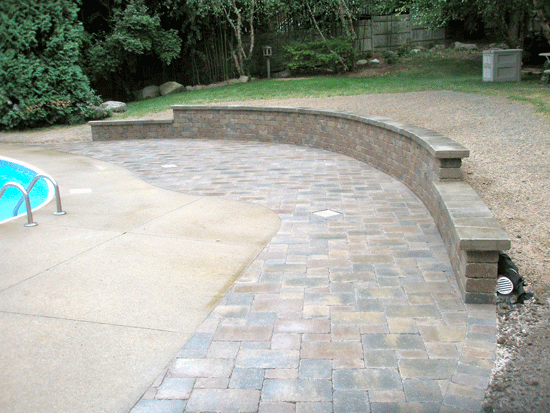 Interlocking Wall System
Only Unilock® Garden and Retaining Walls give you the ability to create beautiful vertical elements to add to your project. From fireplaces, kitchen bars or water features, to engineered retention walls. We have what you need to complete your outdoor living space.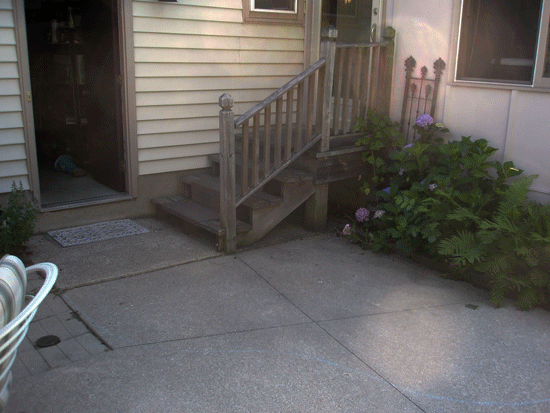 Above

BEFORE
- a Creative Solution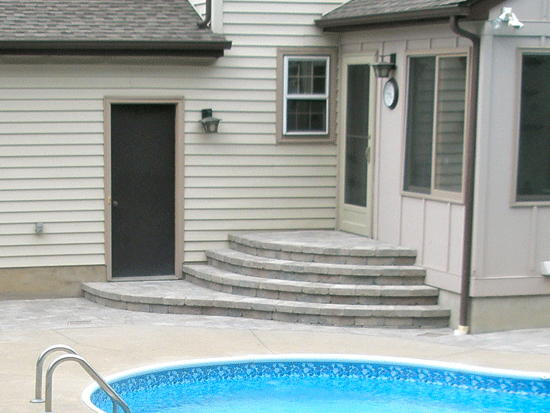 Above

AFTER - a Creative Solution Using Unilock Block System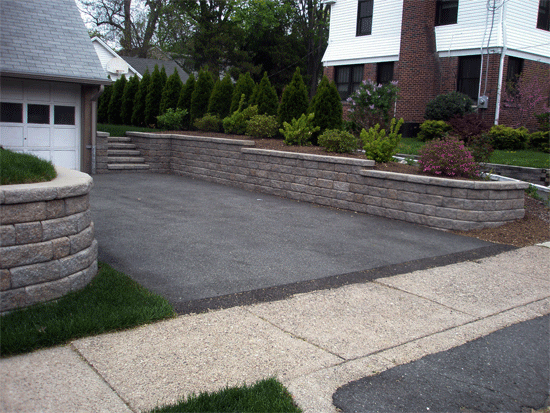 Interlocking Retaining Wall Block System
Unilock garden walls created out of interlocking blocks are great for any planter, step or seat wall for your outdoor living environment. Unilock interlocking block retaining walls are used for walls ranging from as low as 2 feet to as high as 10 feet.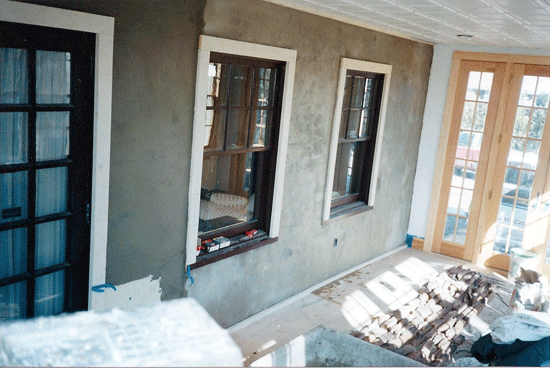 Interior Wall of Den - Starting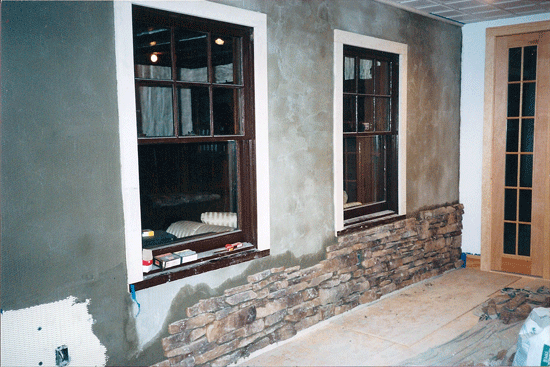 Interior Wall of Den - Begining Stone Work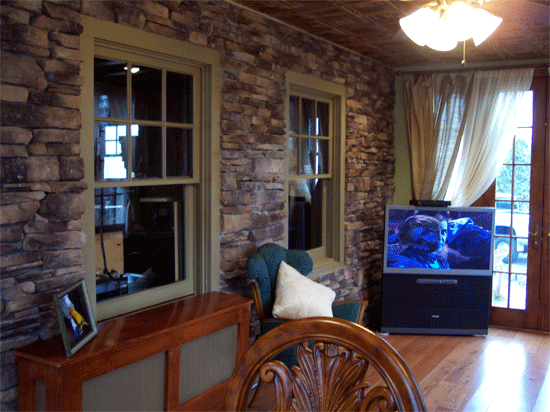 Interior Wall of Den - Owens Corning Country Ledge Stone
Highest quality. Most recognized. Most used. Whatever the category, Owens Corning Cultured Stone® Stone Veneer and Brick Veneer dominates.* Interior or exterior your home and garden will look its best when DFLdesign creates you finished wall design.
*2007 Brand Use Study, Builder magazine. Most recognized based on Familiarity ranking.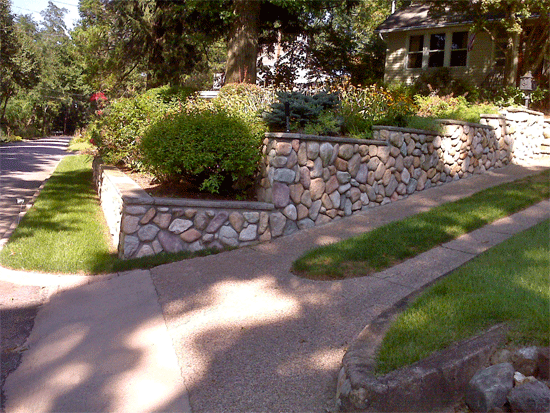 Cultured Stone Retaining Wall - Owens Corning Stream Stone
Remarkable Elegance and Beauty
Good Long-Term Investment!
Enhanced Curb Appeal
FREE-Consultation
For a FREE-Consultation for
all of your Wall & Steps needs...

Call Dennis NOW: (201) 481-8806
20 years of hands-on service dedicated to our clients' satisfaction. On site, on time, and on budget!